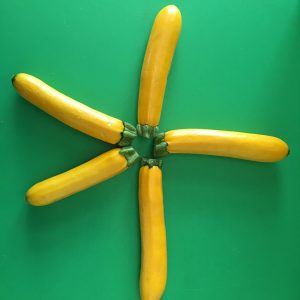 In 2015, UNESCO named Tucson its first World City of Gastronomy in the United States. And it doesn't take long for a visitor to our wonderful city to discover why.
Restaurants, cafes, bistros and food shops abound. Amazing dishes tempt your taste buds. We cook with ingredients grown around the world – or right here in the Sonora desert for thousands of years.
Events like Tucson Meet Yourself draw huge crowds to sample foods as diverse as our multicultural populations.
And even vegetarians and vegans can find restaurants specializing in quality vegan food. (We are especially fond of the Vegan Bistro here at Zinman's Food Shop, of course.)
Is Tucson a Food Desert?
But all is not rosy in T-Town. Large swaths of our fair city have also been given another, less inviting and more sinister designation. Tucson harbors more than one neighborhood listed as a food desert.
A food desert, according to the USDA , exists where it is not readily possible to obtain fresh fruit, vegetables or other healthy whole foods. Since 2010, in Tucson, the USDA has identified a number of food deserts in areas where there are too few grocery stores, farmers markets and healthy food providers.
And while the situation does seem to be improving in parts of Tucson, many residents still find it difficult to easily get fresh produce.  They live in a food desert.
Fresh Produce at Zinman's – Great for Vegans!
Zinman's Food Shop actively works to improve access to fresh and healthy foods in the Dunbar Spring area of Tucson. Throughout the fall, winter and spring, you will find a nice selection of farm to table fresh vegetables in our little store next to the Vegan Bistro.
These are the same high-quality vegetables we use in our vegan meals at the Vegan Bistro – and now we are ordering enough to allow us to sell the raw produce to local residents as well. Fresh deliveries come in each Thursday.
Delivered from Rattlebox Farm on the Pantano Wash, the selection varies with the season.   Stop by to see what's fresh this week!