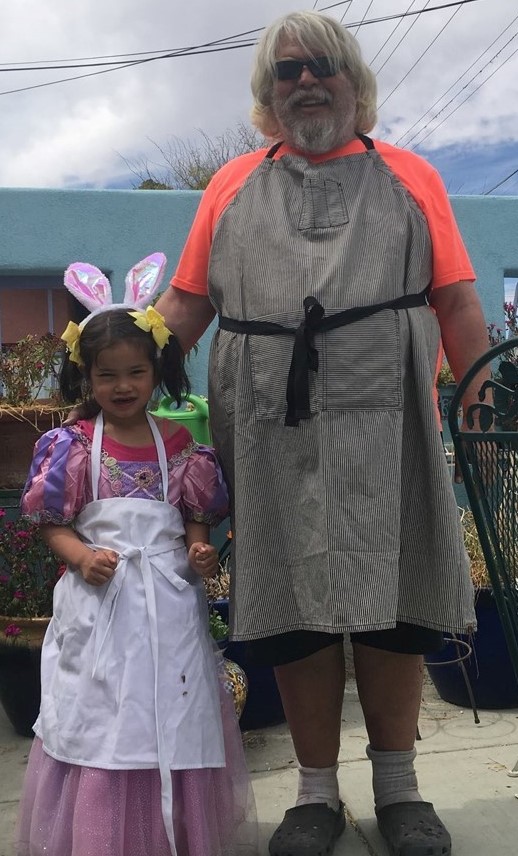 ZINMAN'S FOOD SHOP IS NOW CLOSED
We met our goal, to learn about how to make food according to my dad's theory about the future of food, that it should be both tasty and good for you too.  
The recipe for healthy food is pretty much a given, 100% freshly milled whole grains, fresh vegetables, fruits, and herbs, and way easy on the added fat, sugar, and salt.  And start with raw materials and process minimally.  For example, we made our own ketchup by cooking twenty pounds of tomatoes down on the stove for ten hours or so and blending it and adding a couple of tablespoons of balsamic vinegar.    
Working within the healthy constraints to make tasty food is the problem set.  Some ingredients benefit from careful placement.  One grain of salt sitting on the outside of a morsel can do the work of much more salt in solution and blended into the morsel.  
One strikes healthy-tasty gold with ingredients like freshly milled rains and fresh herbs that make food both tasty and healthy.  
Freshly milled grains are healthy to eat because of the vitamins, fiber, and lack of rancidity.  Grain products that are not rancid are also much tastier to eat, and as a bonus, the natural sweetness of non-rancid grains allows for a lighter amount of added sugar.  
Salt enhances flavor and raises blood pressure.  But one can achieve an equivalent flavor perception by adding less salt and more flavor in the form of fresh herbs.  Fresh herbs such as rosemary and oregano are also super healthy because they are antioxidants.  
Scientists who study hedonics – why we like what we like – speak of the "medicine effect."  We learn to like the taste of foods we associate with feeling good.  So, consumers who are attracted to – for examples – a low salt or low sugar diet for health reasons often come to dislike the taste of heavily salted or sweetened foods.  
We learned that consumers are much more receptive to this approach than are food service professionals, which is what is known technically as a business opportunity.
You can get some good vegan food nearby at:
The Tasteful Kitchen – diminutive, elegant plates – just a block east and a little north at 722 North Stone Avenue, 

Govinda's – Hare Krishna steam table standby – Just under 5 clicks north by northeast of Zinman's at 711 East Blacklidge Drive,

Tania's 33 – if you love cilantro, if you reeeally love cilantro – just over 2 clicks due west of Zinman's at 614 North Grande Avenue,

La Chaiteria – foil licking good big portions [sop it with a biscuit!] – 3 clicks west by southwest of Zinman's at 1002 West Congress Street,

Beaut Burger – house-made vegan burgers – 2.7 clicks southwest of Zinman's at 267 South Avenida del Convento,

Café Desta – Ethiopian goodness, vegan wat on 100% teff injera bread will set you right  – 2.2 clicks due south of Zinman's at 758 South Stone Avenue,

and Urban Fresh – family-spun all-vegan-all-the-time raw food specialists – just over a click southeast of Zinman's at 74 East Pennington Street.  
When Tucson was younger, Pennington Street was called La Calle de la India Triste – the road of the sad Indian woman.  Everything changes, except for what is in the past.